Solutions Packages
IZZI ASIA offers comprehensive, professional, multi-featured, multi-platform solution packages, guiding enterprises through the digitization of their business models step by step.
Digital Transformation
Consultancy & Training
Comprehensive digital transformation solutions for enterprises, allowing businesses using technology as a competitive advantage in the digital era.
See more
Learning & Development
for IT Team
Training and consulting to develop technology teams is a long-term development option, improving security capabilities and optimizing business operations.
See more
Management of
Information System
Support for functional activities, the decision-making process of all levels of management, information is stored and updated throughout to help leaders implement and control the operation process of the organization and business.
See more
Business Intelligence
Detailed and sharp reports help business executives see, evaluate and can easily offer business model optimization plans.
See more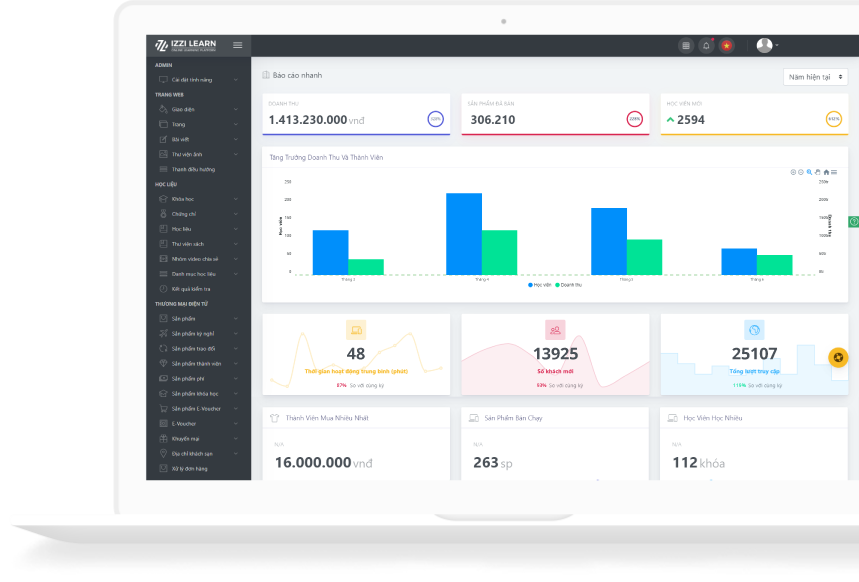 Our Technology
The system is constantly being updated to meet the rapid change of technology platforms.
Back-end
Net Framework (MS)
Net Core (MS)
Python
NodeJs
GraphQL
RabbitMq
ElasticSearch
Redis
MS SQL Server, MySql
Front-end
Angular, AngularJS
ExpressJs
ReactJS
ReactNative
Redux
HTML, CSS, SASS, JS
Newsletter
Sign up to stay up to date with our latest information
Our Network

IZZI Asia is trusted by top brands

The enterprises has accompanied and developed with us throughout the years.